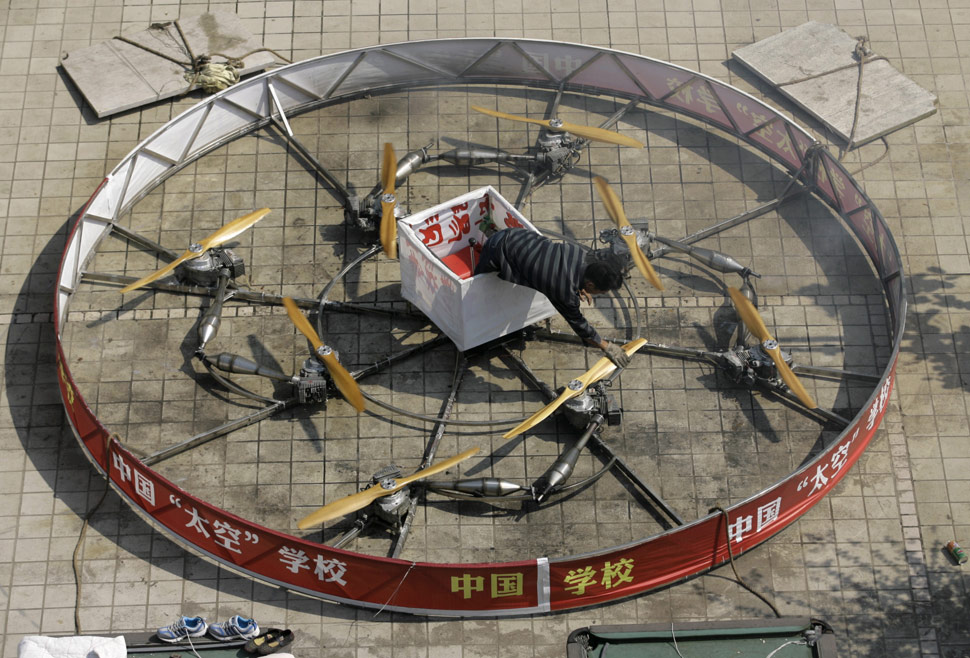 Local farmer Shu Mansheng starts the engines of his self-designed and homemade flying device before a test flight in front of his house in Dashu village on the outskirts of Wuhan, Hubei province September 21, 2011. The round steel flying device, which cost more than 20,000 yuan ($3,135), is the fifth model made by Shu, a junior middle school graduate. It measures around 5.5 meters (18 feet) in diameter, and is powered by eight motorcycle engines. Shu managed to hover for 10 seconds at about 1 metre (3.3 feet) above ground during a recent test flight.
(REUTERS/Stringer)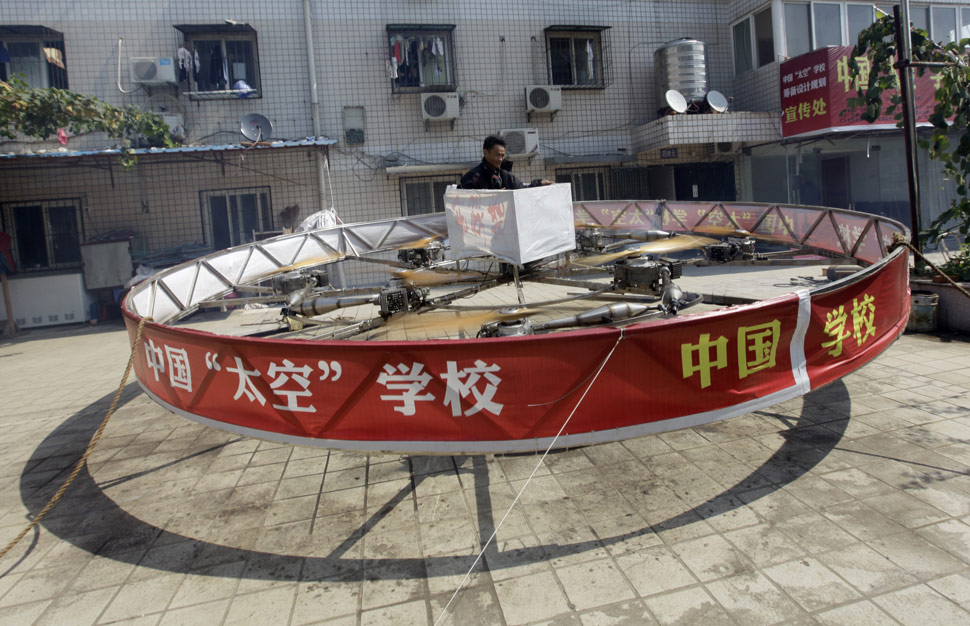 Continue reading
Shameless Screen Grab courtesy of Boing Boing
Local Farmer / SuperVillain Shu Mansheng builds a right proper SuperVillain flying disk out of garbage, demonstrating that America is falling behind in the SuperVillain market place.
It's time to wake up! America and start investing in the next generation of SuperVillains, by funding Community Colleges. Or else start building the infrastructure to teach Chinese in elementary school.
-Lord Malignance